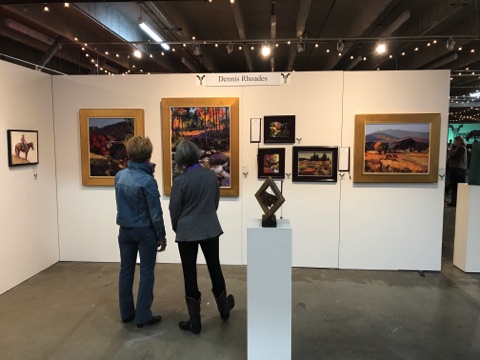 Coors Western Art Exhibit & Sale
I am again honored to have my paintings displayed in one of the best exhibitions of contemporary realism in the Western United States. This fine art show features some of the finest artists in the Country and is open to the public from January 6 thru January 21, 2018. Located at the National Western Stock Show, 4655 Humbolt Street, Denver, Colorado 80216. 303-291-2567.
Stop by, see the show and say hi.

Colorado Governor's Art Show
I have been selected as 1 of 58 artists to exhibit in this years Colorado Governor's Art Show and Sale. Loveland, Colorado has been known for art since the 1970s when three bronze foundries called the town home. Over the years, the city's reputation has grown beyond sculpture and many different types of artists have been drawn to this Norhern Colorado community.
It's qppropriate that for the past quarter of a decade Loveland has hosted the largest juried art show to feature only Colorado artists. The 26th annual Governor's Art Show will kick off on April 28 with a Preview Party and Gala and the show will run through May 28.